SUMMER 2016 ROLE: Research Assistant and Designer
---
Initial Sketches

First step was to conduct research on the Slope:Intercept project, and collect reference imagery, and project in this Pinterest board. Using this research as a starting point, I started sketching concepts.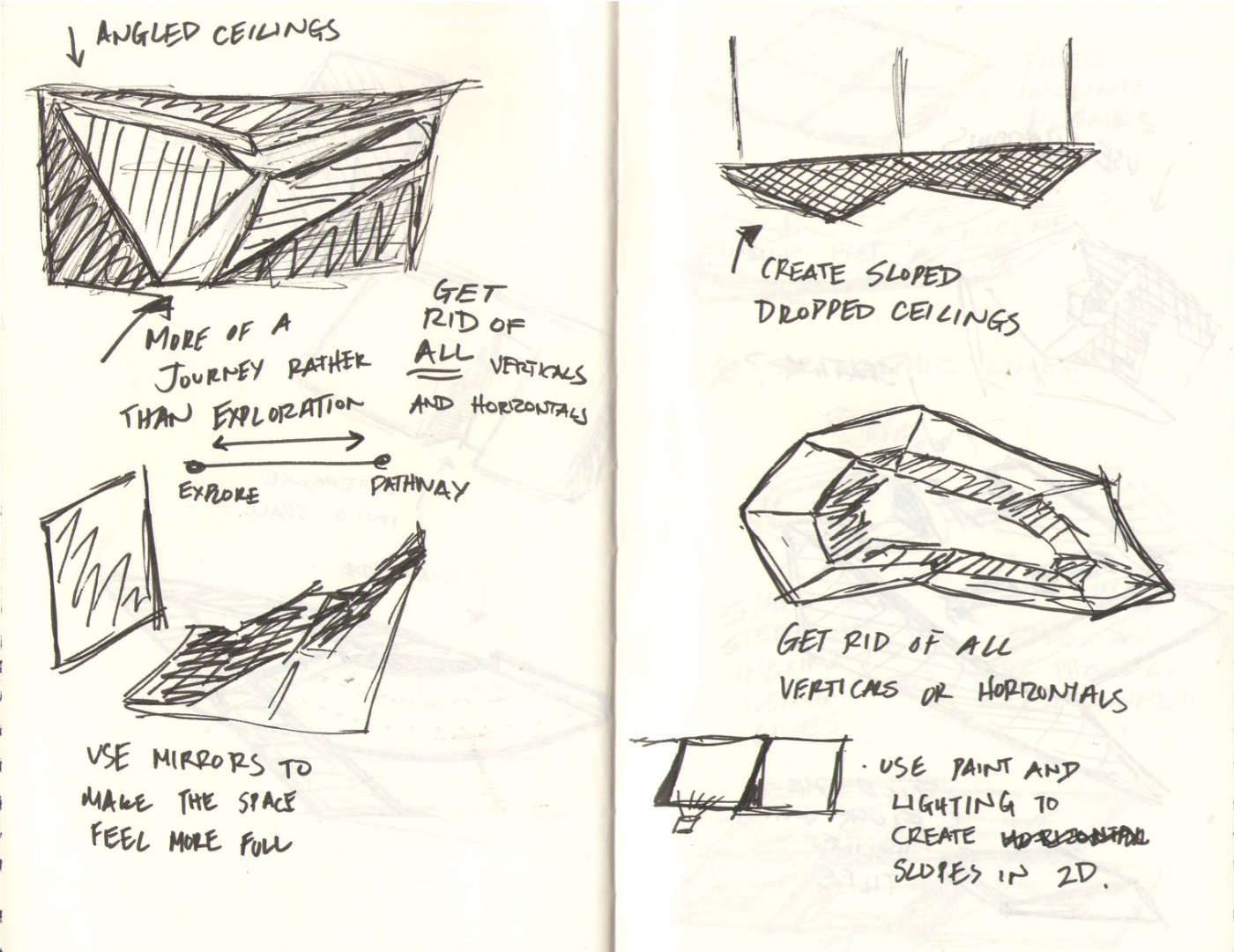 Site Specific Ideation
Installation Design
Once one of the concepts was finalized on, I developed the engineering drawings to create the parts. We got help with the installation and fabrication from a team in Seoul.